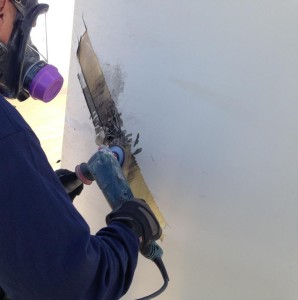 Fair Wind Renewable Energy Services LLC is a service company working in wind industry, servicing many of the 60,000 onshore wind turbines in North America. We have established a joint venture with Palfinger AG, who provide some of the largest access platforms in the industry.
We provide fast, efficient service and maintenance on wind turbines nationwide.
When it comes to exterior access for blade repair, cleaning, etc. we can utilize two methods to reach height. First, we can utilize our WT-1000 103M (338ft.) aerial work platform to lift personnel to all parts of the wind turbine from one location, and even lift objects weighing no more than 1320 lbs. into the turbine if needed.
Second, our company has several crews performing access with suspended man baskets.
In the wind industry our services include:
Interior/Exterior Cleaning,
Tower Painting,
Aerial Platform Rentals,
Suspended Basket Rentals,
Interior Maintenance/Repairs,
High Torque Tensioning,
Blade Collar Repair/Installation,
FAA Lighting, and much more.
We are a full service and maintenance company for your wind industry maintenance and repair needs nation wide.  Fair Wind Renewable Energy Services has 3 locations nationwide, which enables us to be onsite and working in the shortest amount of time possible.
Fair Wind Renewable Energy Services LLC also is a distributor of industrial cleaning chemicals, such as Wind Wash 6000.  All of our products are user friendly and 100% biodegradable.
As a distributor for numerous pressure washer manufacturers we also have a large staff of certified mechanics to service this type of equipment nation wide.
---
Call us today for all your Wind Industry Maintenance and Repair Needs.
Fair Wind Renewable Energy Services, LLC
(580) 492 – 5209