There are exciting, rewarding careers with Fair Wind Renewable Energy Services, LLC.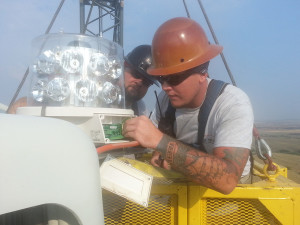 Fair Wind Renewable Energy Service, LLC is an equal opportunity employer. We are seeking hard working, safety oriented employees who are looking for challenging careers in a fast paced industry.
Fair Wind Renewable Energy Service, LLC is a fast growing, nation-wide company that specializes in operating and maintaining some of the most advanced heavy equipment in North America.  We are partnered with Palfinger Ag, which puts some incredible machines at our disposal. 
We are currently looking for employees with some of the following skills: heavy equipment operator experience, wind farm experience, CDL commercial driving experience (CDL Class A or B), composite blade experience, and turbine LOTO experience.
If you want to work with some of the best people in the industry and on the best equipment in the industry we want to talk to you about starting your career with us.
Fill out and submit our online application.
Wind Industry Maintenance Employment Application
---
Call us today for all your Wind Industry Maintenance and Repair Needs.
Fair Wind Renewable Energy Services, LLC
(580) 492 – 5209