End of Life Equipment Removal Services
Individual turbines at wind farms may need replacement after a catastrophic failure.  The expected lifespan is also about 20 to 30 years of operation. With the enormous investment at stake, there is no compelling reason for abandoning the site. Fair Wind Renewable Energy Services, LLC can assist in the removal of both large and small turbine components.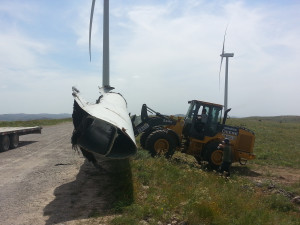 Wind turbine failure due to damaged blades or fire incidents can leave a daunting task of site cleanup and remediation. Fair Wind Renewable Energy Services, LLC is always there to clear the way for replacement of the wind turbine.
Fair Wind Renewable Energy Services, LLC provides complete End Of Life Removal Services.
Insurance Claim Investigation Component Removal
When your site does have a catastrophic failure due to a fire or something that is covered by insurance, someone is probably going to want a forensic study to find out find the failure occurred. You may find yourself needing a company to perform a specific component removal. Fair Wind has the knowledge and expertise to provide this service without wasting the time of your on-site technicians. We can perform the specified extraction of the suspected component. We can prepare the component for shipping. We can even provide the transportation of the piece to the requested insurance lab. 
Our crews are trained and operate with safety first.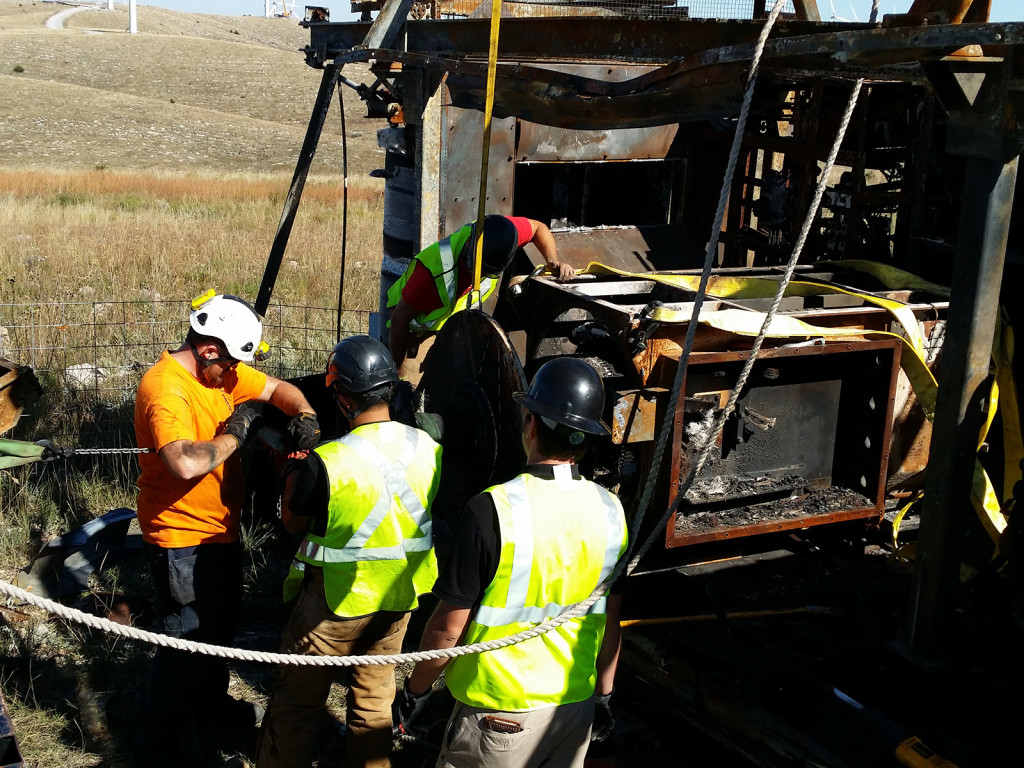 ---
Call us today for all your Wind Industry Maintenance and Repair Needs.
Fair Wind Renewable Energy Services, LLC
(580) 492 – 5209