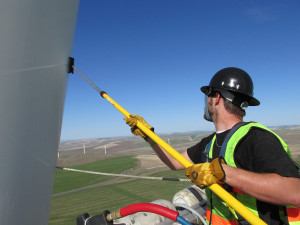 Turbine Cleaning Makes Things More Efficient
At Fair Wind Renewable Energy Services, LLC we recognize the fact that debris build up on blades of the wind turbines results in a lower energy production since the Cp-values consequently changes. We understand that cleaning is a performance-added service.
Fair Wind Renewable Energy Services, LLC uses a highly trained, skilled and professional staff to assure the transformation of highly soiled wind turbine generators into like new clean wind turbines.  To the customer, a soiled wind turbine looks unpleasant, and has a less efficient power curve due to the accumulation of oil and dirt increasing wind resistance. To the land-owner, a soiled wind turbine looks extremely unpleasant, and can lead to ground contamination with the associated costs of clean-up and remediation.
Cleaning and Inspection
Studies indicate that on average a wind turbine should be cleaned every 5 to 7 years to achieve maximum performance. Fair Wind Renewable Energy Services, LLC meets this challenge by gaining safe access to exterior of the nacelle, tower, and blades of the turbine. While the turbine is being cleaned, our team is also capable of performing blade inspections and reporting any irregularities.
We utilize Peat Plus for the containment of the hydrocarbons. Peat Plus is approved by the EPA as well as the United States Coast Guard. It also saves time during the washing process. This translates into advantages for our team and for the customer.
Windwash 6000
We are a distributor for the water-based cleaner/degreaser, Windwash-6000. It is utilized in the cleaning process along with a 3500PSI heated water pressure washer.  Our cleaning abilities, manpower and Peat Plus line of absorbents can be adapted for turbine interior spills, making short work of a large mess, preventing future exterior contamination.
Fair Wind Renewable Energy Services, LLC can clean at least two (towers) per day utilizing our pressure washing method, considering weather permitting. When comparing our pricing, we will be able to perform turbine cleaning much quicker than our competitors using our methods. Our competitors utilize a slower cleaning method which allows them to charge a lower price, but they will be on site longer to perform the work which will increase the total project price. At our customers request Fair Wind Renewable Energy Services, LLC will perform hand cleaning on turbines but we like to make our customers aware this is a longer process. Slower cleaning methods obviously cause the turbine to be out of production longer, creating substantial revenue loss for the customer.
At Fair Wind Renewable Energy Services, LLC we offer a better solution.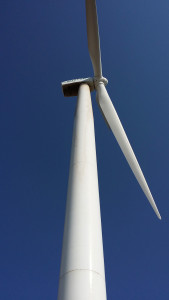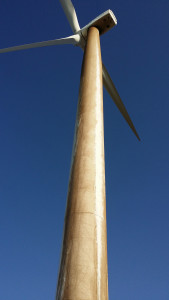 ---
Call us today for all your Wind Industry Maintenance and Repair Needs.
Fair Wind Renewable Energy Services, LLC
(580) 492 – 5209